Beetle free certification in Cape Town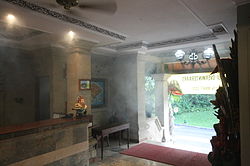 Hi and thanks for visiting Cape Town PEST CONTROL and FUMIGATION specialists. Our Pest control experts are very highly trained in what they do the technicians have been dealing with PEST PROBLEMS for years now and the know exactly what they are doing. The chemicals that we uses are harmless to animals and children, we only uses the best chemicals and equipment to ensure that your house pest free.
Here at Cape Town PEST CONTROL, we are experts in BEETLE FREE CERTIFICATION. We have been controlling and dealing with WOOD BORING BEETLES in Cape Town for years, and will offer you the very best advice on Beetle Free Certification.

If you are selling your home, we advise that you have an WOOD BORER INSPECTION, and become certified. In areas commonly affected by WOOD BORING INSECTS, banks may require the seller to produce a CERTIFICATE OF CLEARANCE for Wood-destroying INSECTS.

If you think you have a problem and need Beetle Free Certification in your Cape Town home or business, contact Cape Town PEST CONTROL today for advice or a free assesment of your property.

News Articles
25/07/2013
Rats and mice out of control in GREATER CAPE TOWN
We all know that rats mice and most rodents are vectors for all k... Read More
30/07/2013
Unseasonal crawling insects
In and around all of Greater Cape Town, crawling insects are caus... Read More
23/07/2014
Cockroaches Everywhere
In recent years we have noticed a steady increase in both German ... Read More
24/02/2015
Wasp Infestation
All of you heard that there is a wasp problem that is circling in... Read More