Biting Insect Control in Cape Town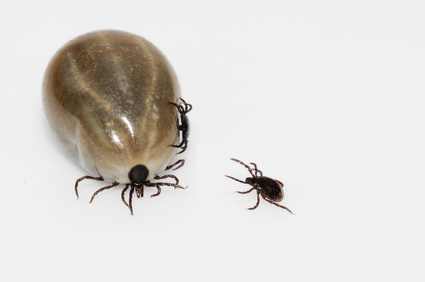 Thanks for visiting the Biting insect page of Cape Town Pest Control. Here in Cape Town our local Pest Control Technicians understand the importants of effective safe biting insect control, therefore we have structured a unique method of tackling all aspects of biting insect control.

Unlike most Cape Town pest management companies our staff identify the specific pest, root out the cause of the pest in question, treat it accordingly and help clients with hints and infrastructure to ensure professional long term results.

Prevention is better than cure so here at Cape Town Pest Control we have adopted an integrated pest control approach, helping our clients to understand possible causes of each biting insect and the best way to keep them under control stopping a possible out break or biting insect infestation.

Here is a list of the more common biting insects that our local Cape Town technitians deal with on a regular basis:

- Fleas, Sand Fleas, Cat Fleas, Dog Fleas
- Ticks
- Bed Bugs
- Bird Lice, Bird mites
- Mosquitoes
- Biting Midges
- Horse Flies

This list above is to name a few. Effective biting insect control here in Cape Town as a necessity as Ticks, Fleas and other biting insects are a vector for many viruses and diseases, some which may cost you the health or even life of a loved one or pet.

If you reside in or around the Cape Town Suburb give your friendly local Pest Control guys a call. Our offices are open from Monday to Friday from 08:00 to 17:00 and Saturdays 08:00 to 13:00 for quotation or just general advice. Our staff carry a wealth of field knowledge and handy hints and tips that may help.

Take the first step to a happy healthy pest free household.

News Articles
25/07/2013
Rats and mice out of control in GREATER CAPE TOWN
We all know that rats mice and most rodents are vectors for all k... Read More
30/07/2013
Unseasonal crawling insects
In and around all of Greater Cape Town, crawling insects are caus... Read More
23/07/2014
Cockroaches Everywhere
In recent years we have noticed a steady increase in both German ... Read More
24/02/2015
Wasp Infestation
All of you heard that there is a wasp problem that is circling in... Read More