Booklice Control in Cape Town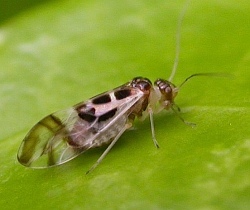 Booklice can be an ongoing pest problem here in Cape Town. Yes that is correct booklice really do exist and have been destroying priceless books for many years, they will probably continue to do so for years to come as well.
What are booklice? They are small insects that use the glue/resin of books to cultivate mould that they feed on. Indirectly booklice are harmless but if left undisturbed and untreated these pests will cause many thousands of rands worth of damage to priceless books.

More about common Cape Town Booklice:

- Booklice are insects, often referred to as bark flies or barklice.
- Psosids / Booklice feed on mould, mildew on books, bark or algae.
- Booklice are small insects ranging from 1mm to 2mm, nymph booklice are wingless and are often mistaken for bed bugs while adult booklice have two sets of wings that protrude over them like a tent.

If you suspect you have a Socid or Booklice problem here in Cape Town and need a professional pest control company for help let us be the first port of call. All our staff are friendly and professional. With all our staff having a wealth of firld knowledge you are guaranteed the best pest control related service here in Cape Town.

Our Office hours are from Monday to Friday 08:00 to 17:00 and Saturdays between 08:00 and 13:00 call us for a pest control quote or just some general information about structural pest control hints and tips.

News Articles
25/07/2013
Rats and mice out of control in GREATER CAPE TOWN
We all know that rats mice and most rodents are vectors for all k... Read More
30/07/2013
Unseasonal crawling insects
In and around all of Greater Cape Town, crawling insects are caus... Read More
23/07/2014
Cockroaches Everywhere
In recent years we have noticed a steady increase in both German ... Read More
24/02/2015
Wasp Infestation
All of you heard that there is a wasp problem that is circling in... Read More