Crawling Insect Control in Cape Town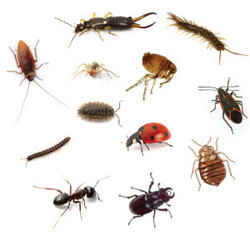 CRAWLING INSECTS in Cape Town are an ongoing problem throughout the year. Most insect infestations may be seasonal but its near impossible to ensure no casual intruder insects crawl through windows and doors of your unprotected home.

Here at Cape Town PEST CONTROL we have the ideal crawling insect protection treatment to ensure your Cape Town home is fully protected from any unwanted CRAWLING INS ECTS. Our Friendly Cape Town Pest Control technicians can lay down an internal and external crawling insect barrier spray, that will help protect your home from all unwanted creepy crawlies.

Here in Cape Town our PEST CONTROL EXPERTS mostly deal with the following common CRAWLING INSECT PESTS: Black Ants, Garden Ants, Red Ants, German Cockroaches, Oriental Cockroaches, American Cockroaches, Weevils, Beetles, Wood Lice, Fish Moths, Silver Fish, Fleas, Ticks, Bed Bugs and many many more!

If your reside in or around Cape Town call for friendly Cape Town PEST CONTROL ASSISTANCE right away and have a CRAWLING INSECT SPECIALIST at your door step in no time. Our Pest Control Servicemen will Identify the crawling insects, identify the source of the CRAWLING INSECTS and quote for the best CRAWLING INSECT ERADICATION that will best suit your home.

News Articles
25/07/2013
Rats and mice out of control in GREATER CAPE TOWN
We all know that rats mice and most rodents are vectors for all k... Read More
30/07/2013
Unseasonal crawling insects
In and around all of Greater Cape Town, crawling insects are caus... Read More
23/07/2014
Cockroaches Everywhere
In recent years we have noticed a steady increase in both German ... Read More
24/02/2015
Wasp Infestation
All of you heard that there is a wasp problem that is circling in... Read More