Domestic Pest Control in Cape Town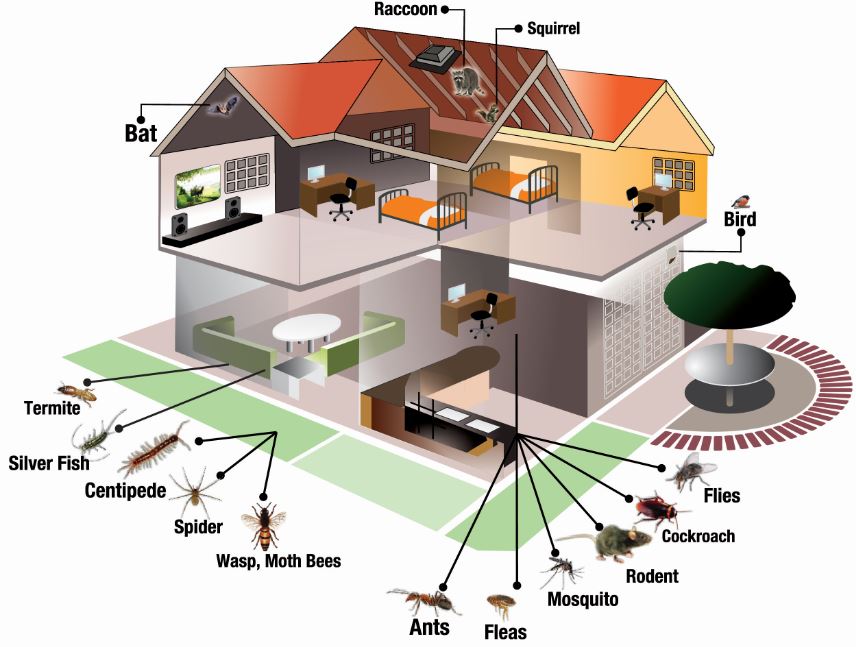 Domestic pest control is one of a long list of services Cape Town Pest Control and fumigation specialists have on offer. We believe that no job is to big or too small to take on therefore we pride ourselves in service excellence in all domestic pest control fields.

Here at Cape Town Pest Control we have tailored our domestic pest control service and have implemented an integrated approach to all structural pest control divisions. An Integrated Pest control approach ensures great results and full disclosure with regards to pests and level of infestation.

What is integrated domestic pest control?

This is an approach to pest controlling implemented throughout Europe and many first world countries. Our qualified pest technicians are trained to identify a wide range of common pests as well as all public health pests. This enables them to determine cause and level of infestation. This is where an integrated approach becomes vital to assure great results. When our trained technitians have identified the pest they will treat it accordingly by targeting specific key areas and high rish areas. They will identify the cause and help clients remove cause, be it harbourage, poor hygiene or maybe only placing a lid on an open bin. This approach guarantees results and assures long term results.

If you reside in Cape Town and feel you need pest control in your domestic quarters, give Cape Town Pest Control a call. Our friendly office staff are available to take your calls from Monday to Friday from 08:00 to 17:00 and Saturdays between 08:00 and 13:00.

News Articles
25/07/2013
Rats and mice out of control in GREATER CAPE TOWN
We all know that rats mice and most rodents are vectors for all k... Read More
30/07/2013
Unseasonal crawling insects
In and around all of Greater Cape Town, crawling insects are caus... Read More
23/07/2014
Cockroaches Everywhere
In recent years we have noticed a steady increase in both German ... Read More
24/02/2015
Wasp Infestation
All of you heard that there is a wasp problem that is circling in... Read More