Flea Control in Cape Town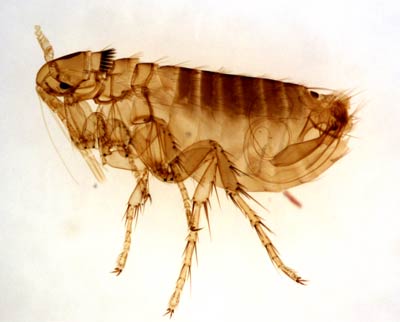 Welcome to Cape Town PEST CONTROL specialists where we only uses the best chemicals and equipment that is harmless to animals and children that keeps our clients busy. We offer a fast response to all enquires 7 days a week 24 hours a day we cover all Cape Town areas. And offer you affordable FLEA CONTROL and FLEA EXTERMINATION solutions Please call now us on 071 820 4880.

Our Cape Town PEST CONTROL technicians have bookings available today, evenings & weekend appointments also available.

With just one visit we will eradicate all FLEAS in your home or work place. We offer early evening & Weekend appointments too.

About Fleas:

For every FLEA that lives on your cat or dog there will be 99 more starting to develop in your carpet and at some point in their lives you and your pets animal will have an infestation.

FLEAS can live between 7 and 14 days and will divide their time between living on your pet to feed and returning to your carpet to lay more eggs and this happens every day. The FLEA LARVAE then gets buried into carpets and upholstery and can lay dormant for several months. When the adults sense warmth and vibrations they will jump onto your pet and start the cycle over again.

Spotting FLEAS:

The most obvious sign of fleas will be that your pet is continuously scratching, you should also be able to see them in the fur of your pets, they are dark brown in colour and are approximately 1 to 2mm long, you should also find tiny black specks of flea dirt on your pet just under their fur. The height of the summer is when FLEAS are most rife, however they can be just as bad in the winter if you have a warm central heated home.

The winter time is the best time to DE-FLEA your pet and just before the beginning of the summer. A continuous de-fleaing of your pet will keep them to a minimum.

If you have a FLEA INFESTATION in your Cape Town home or work place, call us now for a fast, effective and afforable Cape Town FLEA CONTROL solution.
News Articles
25/07/2013
Rats and mice out of control in GREATER CAPE TOWN
We all know that rats mice and most rodents are vectors for all k... Read More
30/07/2013
Unseasonal crawling insects
In and around all of Greater Cape Town, crawling insects are caus... Read More
23/07/2014
Cockroaches Everywhere
In recent years we have noticed a steady increase in both German ... Read More
24/02/2015
Wasp Infestation
All of you heard that there is a wasp problem that is circling in... Read More