Mole Control in Cape Town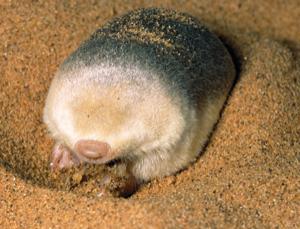 Hi and thank you for visiting the Cape Town mole control and mole eradication experts. At Cape Town Pest Control we are the experts and mole specialists in all aspects of mole eradication and structural pest control services in and around Cape Town and surrounding areas.

Our mole men can find the most cost effective and guaranteed solution for any mole infestation no matter the size or situation you may have. Our friendly mole control experts here in Cape Town catch moles, expel moles or gas them and all our mole services are guaranteed.

So weather you have dune moles, runner moles, hybrid moles or mole rats in Cape Town our mole control technitians can help, fast and effectively with any mole removal or aspects of structural pest control

A bit about moles in Cape Town

The most common mole in Cape Town in the mole rat, Cryptomys hottentotus. Adults have an average size of 13cm - 17cm, they have very dense fur with a tell tale white patch on their head. This common moles live underground and is mainly herbivorous, feeding on plants with underground storage units.

The two mail species of moles in Cape Town are as follows:

1)Runner mole, kruip mole, cape golden mole or surface mole
2)Mole rat, push up mole, dune mole

So if you have any mole problem in Cape Town and are in need of some good old fashioned mole catchers call the Cape Town mole men right away to be free once and for all of Runner moles, kruip moles, cape golden mole, surface mole
mole rat, push up mole or dune mole call the Cape Town pest and mole specialists right away!!!


News Articles
25/07/2013
Rats and mice out of control in GREATER CAPE TOWN
We all know that rats mice and most rodents are vectors for all k... Read More
30/07/2013
Unseasonal crawling insects
In and around all of Greater Cape Town, crawling insects are caus... Read More
23/07/2014
Cockroaches Everywhere
In recent years we have noticed a steady increase in both German ... Read More
24/02/2015
Wasp Infestation
All of you heard that there is a wasp problem that is circling in... Read More