Mosquito Control in Cape Town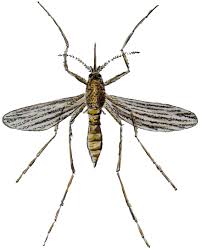 Welcome to the Cape Town mosquito control , the fist step to ensuring your home stays mosquito free with our guaranteed mosquito control treatment experts. Our pest control experts only uses the best chemicals and equipment that is harmless to your animals and children.

Mosquitos are a nuisance in many ways, they keep you awake at night with constant buzzing around your ears, those nasty itchy bites they leave once they have that a chunk out of you.
They also carry may diseases such as malaria (in some areas). There are about 22 different diseases mosquitos are know to carry and spread to humans four of which are very serious. Various fevers such as rift valley fever, dengue fever can often be fatal.

A bit about mosquitos.

Mosquitos, like most flies go through a four stage life cycle. Egg, larvae, papa and adult or imago. Mosquitos lay eggs in stagnant water such as tiers, puddles, flooded flower pots or the odd bucket of water in your garden. Not all mosquitos feed of humans but those that do need to be treated.

So if you have any problems with mosquitos in your Cape Town home or work place, give the Cape Town mosquito specialists a call and ensure a mosquito free environment.

Call our friendly staff now on 0718204880 now for a free quotation on your mosquito eradication.

News Articles
25/07/2013
Rats and mice out of control in GREATER CAPE TOWN
We all know that rats mice and most rodents are vectors for all k... Read More
30/07/2013
Unseasonal crawling insects
In and around all of Greater Cape Town, crawling insects are caus... Read More
23/07/2014
Cockroaches Everywhere
In recent years we have noticed a steady increase in both German ... Read More
24/02/2015
Wasp Infestation
All of you heard that there is a wasp problem that is circling in... Read More