Wasp Control in Cape Town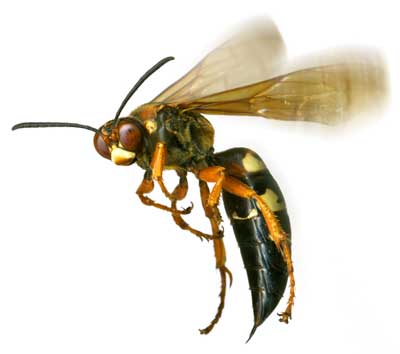 Wasp Control is one of the many services offered by Cape Town Pest Control. Do you fear for your kids or animals, what about visitors or even yourself? Wasps have become a part of everyday life here in Cape Town but fortunately for you, you have come to the right place. Cape Town Pest Control are the experts in all aspects of Wasp removal and control.

Wasps such as the Invasive Euro Wasp, are aggressive and have a very sophisticated social structure. They live in large numbers and build their hives in the most inopportune areas. Although rather rare here in Cape Town, reports are not in heard of.

Similar to the Euro Wasp, we also deal with Yellow Jackets, although they may look the same to the untrained eye, these flying nightmares plague the homes of at least half the residents of Cape Town. They may not be as aggressive as other species but they still pack a nasty stinger and congregate in large numbers.

South Africa and Cape Town are also home to all different species of indigenous types of paper Wasps, these are usually more discreet and less aggressive then our Invasive species.

There is no need to worry about Wasp infestations, let Cape Town Pest Control take care of them for you. We have trained friendly staff that are always willing to help.

We will ensure that your Wasps are removed or exterminated depending of the species. Our local Cape Town staff can identify the species and determine weather its an invasive species or not, this will determine how we deal with your Wasp Infestation.

Call us right away for a free obligation free quotation for any and all aspects of structural Pest Control. We have staff on standby right now in Cape Town.

Cape Town Pest Control, we are always one step ahead of your competitors!
News Articles
25/07/2013
Rats and mice out of control in GREATER CAPE TOWN
We all know that rats mice and most rodents are vectors for all k... Read More
30/07/2013
Unseasonal crawling insects
In and around all of Greater Cape Town, crawling insects are caus... Read More
23/07/2014
Cockroaches Everywhere
In recent years we have noticed a steady increase in both German ... Read More
24/02/2015
Wasp Infestation
All of you heard that there is a wasp problem that is circling in... Read More